Where to Buy Washing Machines in India?
Where to Buy Washing Machines in India|Best Electronic Retail Stores In India (2019)
Are you confused, thinking that from where should I buy a washing machine? Well, then you have come to the right place. In this post, I am going to brief you about some biggest retail and online stores from where you can buy a washing machine.
Well, there are two ways of buying a washing machine. One is through an online store, and the other is through a physical store.
There are advantages and disadvantages to both the online and retail stores. In an online store there are advantages of choosing a product from a wide variety of washing machines and other merchandise, exchange or return the product, and you can also compare specifications and features with a single jingle. Also, it saves you from the headache of roaming around to the physical products to get the outcome of your choice.
On the other hand, if we talk about physical stores, there are advantages of physically verifying the specification of the product and testing the product. You also get a trust benefit while physically choosing the product.
Well if you are the kind of person who does not have time to shop around in physical stores, then online stores are best for you to buy a washing machine. Otherwise, you can go for some biggest retail stores like Croma and Reliance Digital to physically buy the product.
Here if I have mentioned the five biggest online and retail stores in India from where you can buy a washing machine. If you want detailed reviews on the best washing machines in 2019, then you can click the links below.
Reliance Digital – Buy washing machine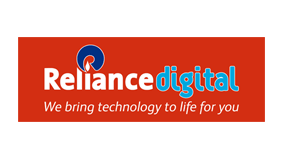 Reliance Digital is an electronics hub in India. The inauguration of this multi-faceted store was done on 24 April 2007 in the capital of India. It is an excellent place to buy a washing machine in India. The significant advantage of reliance digital is that you will get staff assistance to buy your washing machine. They also provide a considerable amount of discount on debit and credit cards in festive seasons.
There are more than 1500 Reliance Digital & Reliance Digital Xpress Mini delivering in India. The stores are located in Mumbai, Ahmedabad, Delhi NCR, Kolkata, Howrah, Saltlake-Newtown, Durgapur, Asansol, Siliguri, Bangalore, Mangalore, Mysore, Hubli, Kerala, Chennai, Madurai, Salem, Coimbatore, and Telangana.
Reliance Digital Stores are very spacious and provide a full range of products and services. The company is trying to expand its current store count to 2500.
Croma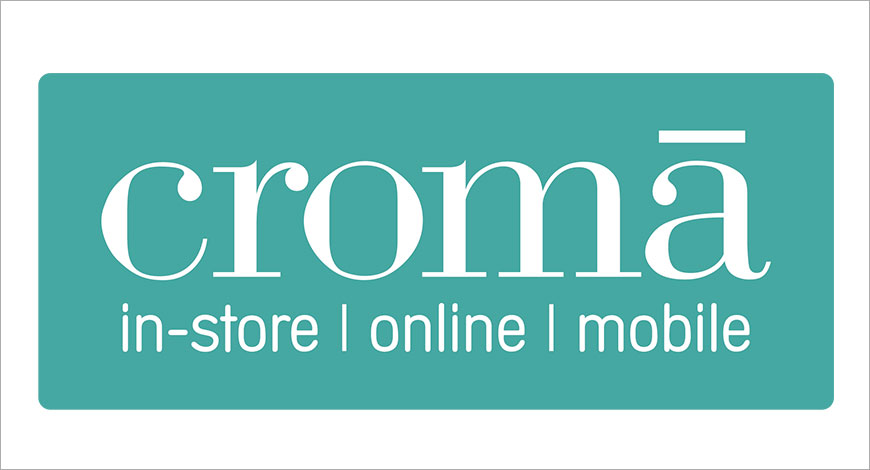 Cromā is a Bharat gadgets hub for home appliances and durables. Infiniti operates Cromā stores retails, which is a sub-company of the Tata group in India. It is India's only big specialist retail chain in 'Omni-channel' home appliances & other products market.
The specialty of the Croma store is that you will get to test the washing machine or other appliances so that you will get a better idea of washing machine operations.
Currently, it has 134 Cromā stores in 32 places in the nation. The stores are located in Mumbai, Navi Mumbai, Thane, Pune, Nashik, Aurangabad, Kolhapur, Gujarat, Ahmedabad, Bhuj, Bhavnagar, Jamnagar, Rajkot, Surat, Vadodara, Delhi NCR, Gurgaon, Karnataka, Bangalore, Hubli, Mysore, Punjab, Amritsar, Jalandhar, Ludhiana, Mohali, Chandigarh, Faridabad, Ghaziabad, Noida, Hyderabad, Secundarabad.
The specialty of Croma is that it also sells products and services in its brand name. It also has dedicated customer service. Electronic products with Croma branding is available at very reasonable prices.
Croma store deals in a wide variety of products and services that a consumer wants on a daily basis. It also has notable brands available. Some of its wide range includes kitchen appliances, home appliances, televisions, wearables, Audio and video, Computer & Tablets, Cameras, washing machine, grooming and wellness, gaming accessories, and many more brands.
Vijay Sales
Vijay Sales is a home appliance hub with a head office in Jogeshwari, Mumbai. It was a small venture by Nanu Gupta which was opened in 1967 to sell small TVs.
Currently, it has 82 stores in Maharashtra, Haryana, UP, Gujarat, and Delhi. It is loaded with 5,000 products to select from and is located in central places across the nation and has 31 showrooms in Mumbai, 12 showrooms in Pune, 15 showrooms in Gujarat, 15 showrooms in Delhi, five showrooms in Haryana, and four showrooms in Uttar Pradesh.
Amazon – Buy washing machine
Shopping at stores like reliance digital is excellent if you want to see items in person before purchasing them. But It is very irritating if you go to the store and you don't get what you want. Well, it's not possible to search all the stores near you to get a particular product or the lowest price. Shopping on amazon.com can help you check prices from different vendors and have your products delivered straight to your door.
Amazon is one of the biggest online centers. Users can buy items directly from Amazon or from third-party sellers. Amazon also deals with products with amazon branding. You've probably heard of their e-reader Kindle, so how does Amazon work well? There are three ways to use Amazon. The first is for online shopping Amazon and its third-party sellers offer. Amazon is now not only an online marketplace but also a manufacturer of cutting-edge digital devices and services.
If I talk about the washing machine, it has a wide range of washing machine brands from different sellers, and it also provides a return and replacement facility.
Flipkart
Flipkart is considered to be Bharat Amazon. It's the nation's biggest online store.
In 2018 tycoon Walmart decided to attain a significant part for $16 billion, to make it a great acquisition, ever. In its first entire year of business, it conveyed about three and a half thousand shipments of books. Presently its site has 10 million page visits multi-day and sells more than 80 unique classifications of products, which incorporates everything from sustenance processors to yoga mats. This extension has been bolstered by the organization's very own advanced environment.
In 2009 it established Ekart, its in-house production network arm. Ekart is currently India's most prominent coordinations organization conveying 10 million shipments every month to Flipkart, just as free brands and dealers.
Flipkart has all types of washing machines available in their collection. They provided a replacement and refund policy.