9 Best Geyser Water Heaters In India 2021 (Instant, Storage)
9 Best Geyser Water Heaters In India 2021 (Instant, Storage)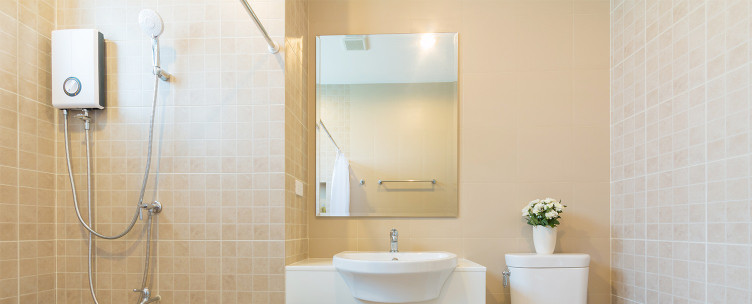 See Also: Best water Purifier
Winter is coming, and we all might be looking for the Best Water Heater in India, which we can use in our bathroom and kitchen. Today we will be talking about the comprehensive Buyers Guide of the water heater where we will learn about how a water heater works, choose the best water heater as per our needs, and list the best selling water heater available in India.
1) How does Water Heater work?
We must have seen two provisions in our kitchen or bathroom called inlet and outlet stopper. The inlet pipe consumes cold water, and the outlet pipe produces hot water after going through the water heater. So there is a tank in the water heater which varies from 3L to 50L capacity, and there is one more component: heating element with a coating of glass lining and a thermostat, which is the brain of the water heater. The moment we connect the geyser to the electricity thermostat stars its work of control the water temperature and cutting the water heater from electricity when required, which is also called Auto Cut. So these three elements, namely Tank, Thermostat, and Heating element, play a significant role in the geyser's functioning.
2) Types of Water Heater (Geyser)
There are three types of Water Heater available in the market: Solar Water Heater, Gas Geyser, and Electric Geyser.
2.1) Solar Water heater (Geyser)
Suppose you live in an area where electricity is a significant problem or where you get sunlight regularly. You can install this geyser as it works on solar power and requires energy from sunlight. The only condition is that you need to have a terrace to install solar panels where sunlight can reach directly for a more extended period.
2.2) Gas Water Heater (Geyser)
Gas water Heater works on LPG gas, which is typically used in gas stoves. Gas Geysers are not recommended due to its risky operation with LPG gas and safety issues. You will have to install a pipe and Gas cylinder at the place to install this geyser. Gas geysers are ideal for those people who want instant hot water or when they can't wait for even 10 minutes for hot water. Gas geyser contains two highly flammable burners beneath its water tank, which instantly boil the water in the tank from the inlet pipe, and you get instant hot water on the outlet pipe. There are very few brands for Gas geysers in the market.
2.3) Electric Geysers
There are numerous brands and types of the electric water heater in the market. They also come with various technologies. There are three types of Electric Water Heaters in India: Immersion Rods, Instant Geyser, and Storage Geysers.
Immersion Rods: These are made of metal rods that work as a heating element when connected to electricity. You need to put the rod in the cold water and boil the water within 10 minutes.
Instant Geysers: Instant geysers are ideal for the kitchen requirements as they come with a small capacity of up to 6 Liters where you can get instant hot water within 3 to 4 minutes or washing utensils and other needs. If you have a small happy family with a couple and small kids, your instant water heater is ideal for you.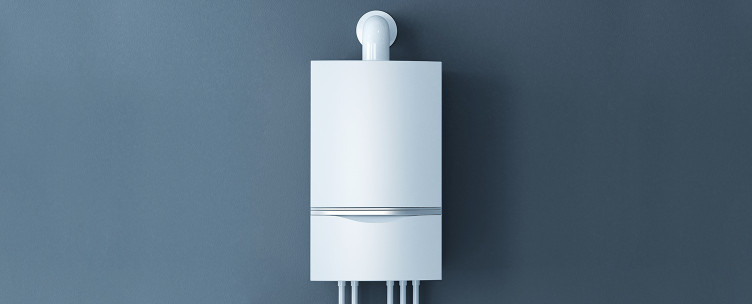 Storage geysers: This kind of geysers are used in the bathroom for the bathing purpose as it contains a large capacity tank of up to 50 liters. You will have to wait for 10 to 15 minutes to get the wholly boiled water. If you have a large family with more than four members and have more hot water needs, you should go for Storage geysers.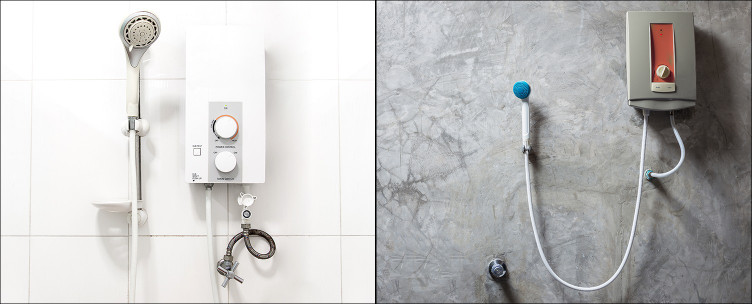 3) Where to Install Water Heater (Geyser)
It is essential to figure out where you want to install your water heater. For example, if you have more kitchen needs, you should install it in your kitchen, or if you have a master bathroom that is accessible to every family member, you must install it there.
4) Water Pressure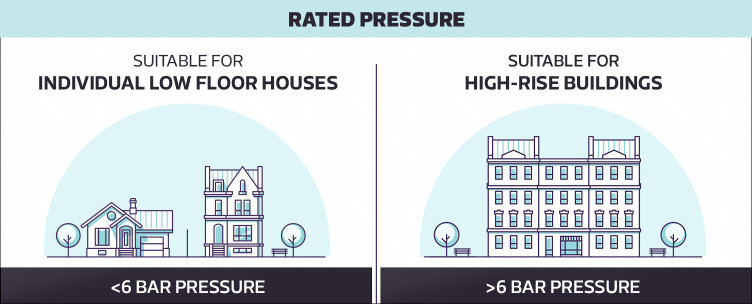 One of the most crucial steps is to know about the water pressure in your area. It is a crucial step for the durability and life span of the water geyser.
The capacity tanks of springs might be inclined to spillage if the water pressure inside gets excessively high. This weight is determined in 'bars.' The weight in the capacity tank relies upon the weight of the tap used to take care of it and the water extension inside on warming.
If your area's water pressure is too high or you live in a low floor house, you might need to install any additional tap on your inlet pipe to control and adjust the water pressure. It is essential to control the high water pressure as high pressure can lead to water tank leakage or the heating element's malfunction.
5) Ideal Water Heater Capacity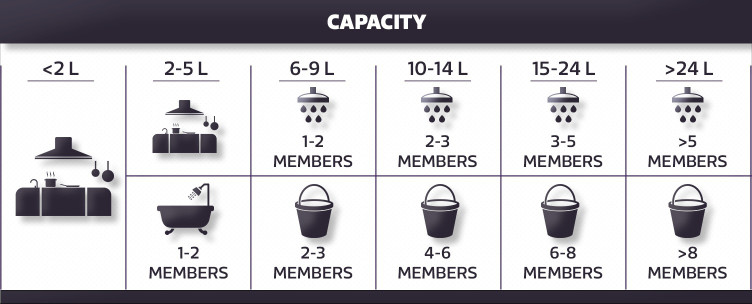 Less than 2 Liters: If you need a water heater of kitchen needs like washing dishes and boiled water for food, then 1 to 3 liters instant Geyser is enough for you.
2-5 Liters: If you are a single person, you can use 2-5 liters Instant Geyser capacity for kitchen and bathing purposes.
6-9 Liters: If you are a newly married couple and want water heater for bathing needs, then 6-9 liters storage geyser is ideal for you.
10-14 Liters: If you are parents of newly born kid, you might need 10-14 liters storage geyser for kitchen and bathing needs.
14 Liters and above: If you are a family of 4 or more adult people, you can go for 14 liters or above to cater to your kitchen and bathing needs.
6) Mount
Traditionally fountains are mounted vertically. Level springs are new to the market. Vertical Geysers are known as V-Wall springs, and Horizontal ones are known as H-Wall fountains.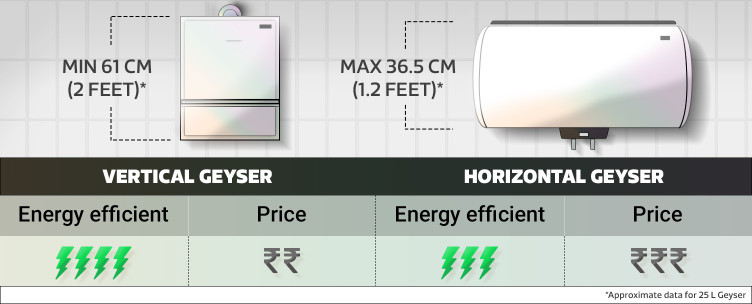 7) Tank Material
Nowadays, there are three types of tank material available in the market that you can select as per your needs.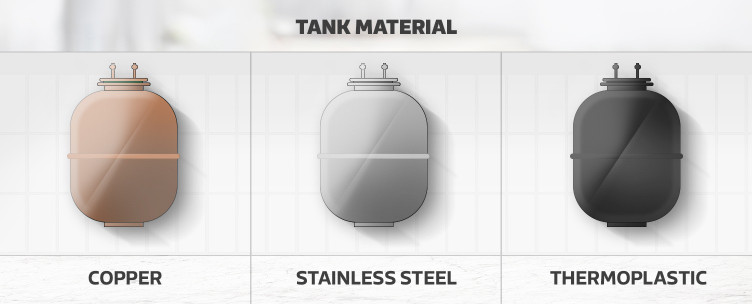 Copper: There are two benefits of the copper tank. It can reduce the heating time of water as copper is fast heating material, and the other is the protection from hard water as copper is anti-rust metal.
Stainless Steel: Steel is an excellent insulator that stops heat from getting out of the tank, and it is an excellent heat transmitter.
ThermoPlastic: It has no corrosion issues as it is not metal, but it is not so good at insulation.
8) Hard Water/Soft Water Geyser
You might also need to check whether there is hard water or soft water in your areas because if you get hard water in your area, it might decrease the geyser's working life. The hard water can cause rust on your geyser storage tank, and it can also malfunction the heating element. Some of the brands make their water heater keeping in mind the issue of hard water, and they make their geyser storage tank rust free with copper and thermoplastic material. You can also install a hard water softener at the inlet to filter the water. You can buy some branded hard water softener in the range of Rs. 1000 to Rs. 1500.
9) Tips to Buy Water heater (Geyser)
Branded: I recommend to go for branded water heater as local water heater are more prone to short circuit and electrical damage. It is also not easy to find or replace the parts of the local water heater.
ISI Mark: Always buy the water heater, which has an ISI mark on it as ISI marked water heaters are quality checked, and they have less chance of accidental damage.
Electrical Consumption: Power consumptions in the heater are measured in watts. So try to find a geyser which is more energy-efficient and consumes less voltage with better efficiency.
Star rating: Whenever we buy the fridge and AC, we check the star ratings before buying it. Similarly, we should find a water heater with a maximum star rating at an affordable price.
Advanced Features: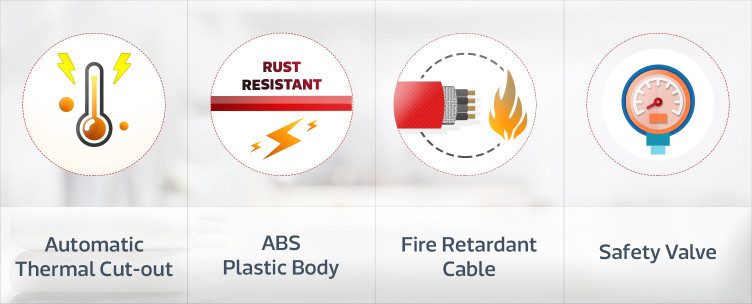 Energy Saving Features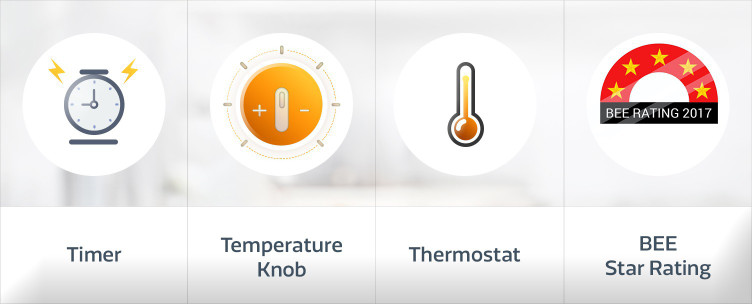 Now I'm going to walk you through the new instant geyser, which gives you hot water in record time. Instant geysers are different from storage Geyser as they have different buffer times and different heating element capacity. They also offer more versatility in their energy source points. Different brands offer different types of instant geysers, which can function with different source points.
10) Instant Geyser Overview:
Power Source: You can Electrify your instant geyser with a gas source or through an electrical source. Both the source is just as efficient.
Operating cost: Speaking of efficiency, the instant geyser is very quickly as it provides you with hot water in record time like the name suggests instantly; it has less operating costs. It's easier on the pocket compared to a storage geyser.
Ease of Use: It is safe to use and install, and this quick and easy because they provide hot water instantly.
Kitchen Use: These geysers are ideal for kitchen use, especially now with the winters coming up using hot water to wash your utensils and rinse your doll's rice and vegetables to make sure they're appropriately cleaned with hot water your instant geyser. Your utensils will be washed with great ease, and even stubborn in all food stains from oil and grease will wash off without you having to scrub away for hours.
Storage Capacity: Since these Geysers only provide instant hot water, they have no storage capacity. It means that only the hot water running in your pipes with the geyser is instantly heated and poured out the usual quantity of hot water, and instant geyser gives you in one go is 6 liters. When large quantities of water are required, for instance, while bathing, especially if an entire family has to bathe, then storage Geyser is a better option. Instant geyser, however, has other advantages. They're small and neatly sized occupying very little space on your wall, and instant geyser is a good investment in the bathroom for a single person or small families say up to one to two people. We use limited quantities of hot water for bathing; however, an instant Geyser with 3-liter storage capacity is ideal for a small family comprising two people.
Turbo Heating: Instant Geysers also come with turbo heating; this means that you can supercharge your heating requirements instantly since geyser provides water instantly and doesn't store any hot water. There's no loss of heat and thus energy from standing water.
Power Consumption: The amount of energy consumed by these Geysers is directly proportional to the water volume being heated. The automatic thermostat setting of these Geysers is set at 60 degrees Celsius, while our ideal bathing temperature is between 35 to 37 degrees Celsius. Since the geyser provides us with boiling water mixing it with cold water will give us the temperature of our choice while also increasing the quantity of water for bathing.
Hard Water: Suppose you are in an area with hard water, the geyser. In that case, you buy instant, or storage should have a corrosion-resistant tank so that the heating element in the geyser is not damaged by the properties of the water most instant Geysers come in the power range of 3000 to 4500 watts which are ideal for heating small quantities of water 1 to 3 liters immediately.
Wattage: However, come winter with the cold water running in our taps a higher wattage instant geyser of 4500 watts is a better bet another point to keep in mind with instant geyser is that they aren't temperature controlled. Simultaneously, the thermostat is set at 60 degrees the faster we open our taps to fill our buckets. The colder the water becomes to get maximum heat from our instant geyser, we must open the tap slowly.
ISI mark: While buying your instant, geyser keeps a lookout for the BIS certification or the ISI mark on your appliance. These credentials legitimize your product's quality, distinguishing them from uncertified products that tend to be more inefficient have shorter lifespans and could be dangerous. So guys now that we know what to look out for in an instant Geyser.
Conclusion
I hope the list of best water heater in India and comprehensive buyer guide will definitively help you to choose a perfect model for you. If you want some specific suggestion then let us know in comments.